Grab 40 of The Pantry Mama's best sourdough discard recipes all formatted into a printable book. Tried, tested and well loved sourdough discard recipes for you to make at home.

What's Included in Best Sourdough Discard Recipes?
This recipe book contains a collection of 40 tried and tested sourdough discard recipes, including:
The best sweet and savory sourdough cracker recipes
Loads of sourdough discard breakfast recipes
Sourdough discard bread recipes
Cakes, muffins and donuts
and oh so much more!
You can see a full break down of recipes here: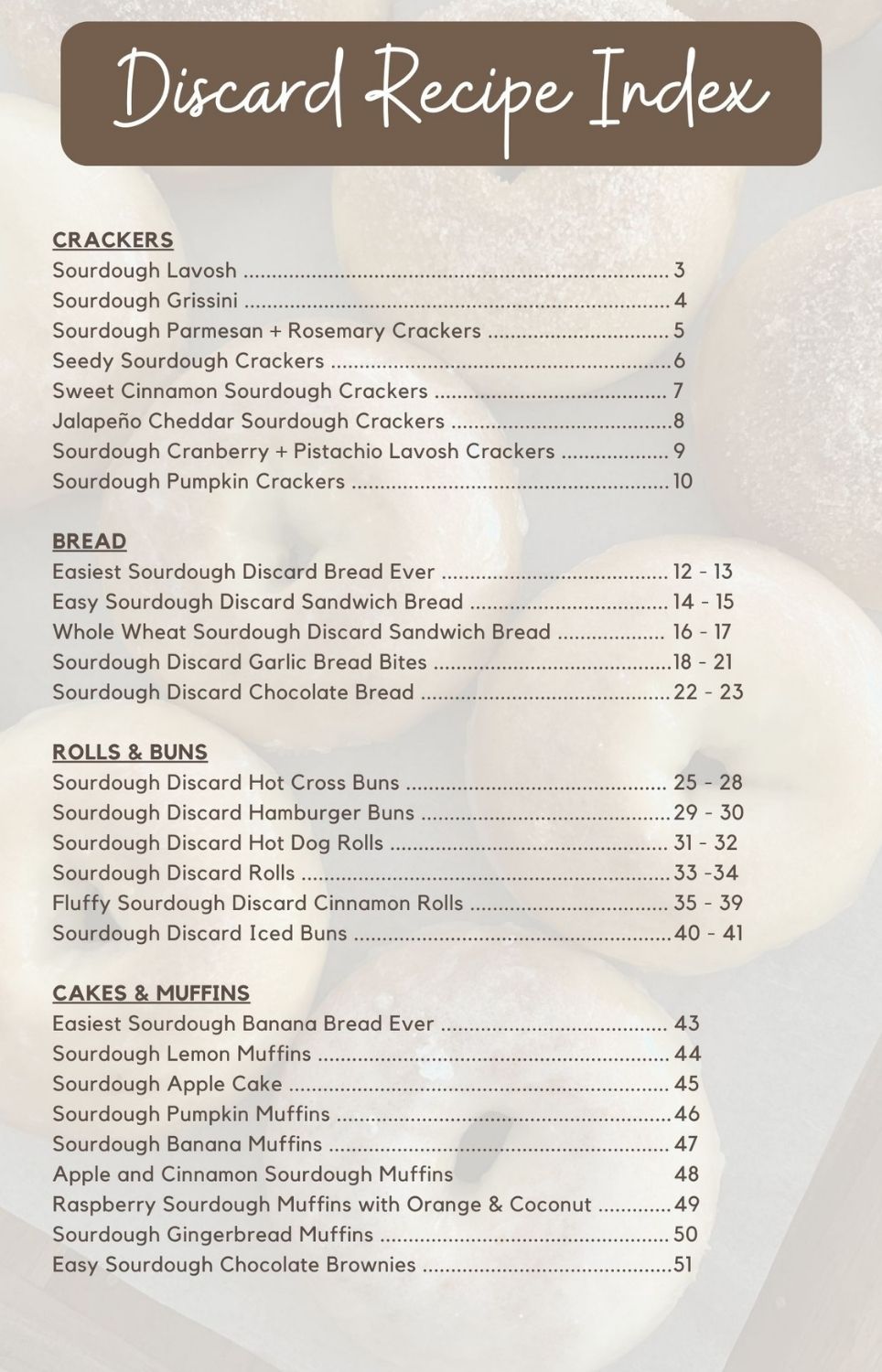 Recipe Book Price $19.95

I've formatted all the recipes in easy to print formats so that they fit onto A4 pages. There are also lots of helpful full color photos too!
Recipe Book Price $19.95