Easy sourdough bread baking on any schedule!
From sourdough basics to the most delicious flavored sourdough loaves - plus the best sourdough discard recipes around - The Pantry Mama will show you how to bake delicious sourdough bread no matter what life throws at you!
If you're a beginner - start here to make a sourdough starter!
Sourdough FAQ
Improve Your Sourdough
See more improving sourdough →
Sourdough Bread Recipes
See more sourdough recipes →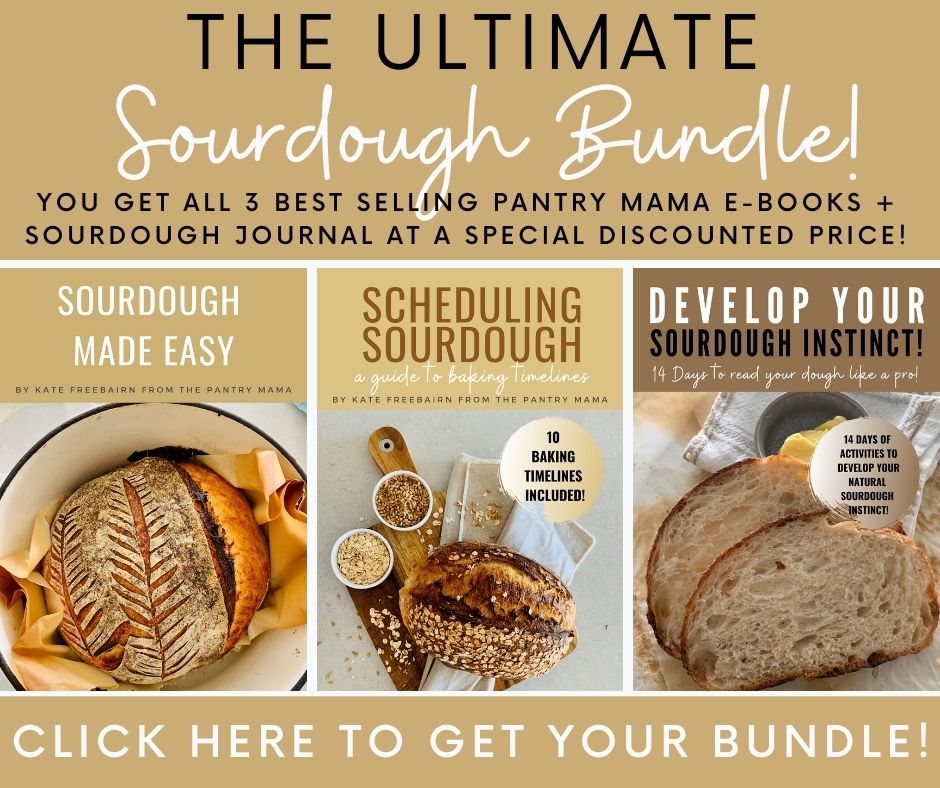 Sourdough Discard Recipes
See more discard recipes →
Latest Posts