Want to know 4 key ingredients to get better sourdough results right now? Then this article was written just for you! There's no point struggling with sticky dough and sluggish sourdough starters when you could be baking like a pro right now!
There are so many factors that can affect the way your sourdough bakes turn out. While there are always factors like temperature and time that can be manipulated, there are also ingredients that you can add to your dough to give you a better chance at baking the perfect loaf of sourdough bread.
These 4 ingredients are easily available - most you can buy from the grocery store, or even make yourself in your very own kitchen! The 4 ingredients I recommend for better sourdough are:
Vital Wheat Gluten
Diastatic Malt Powder
Rye Flour
Rice Flour
You don't necessarily need to use them all, or all at the same time, but using just one or two in certain situations will definitely up your sourdough game!
Sourdough Resources for Better Sourdough
If you are trying to hone your craft and improve your sourdough baking, I also recommend reading these sourdough resources: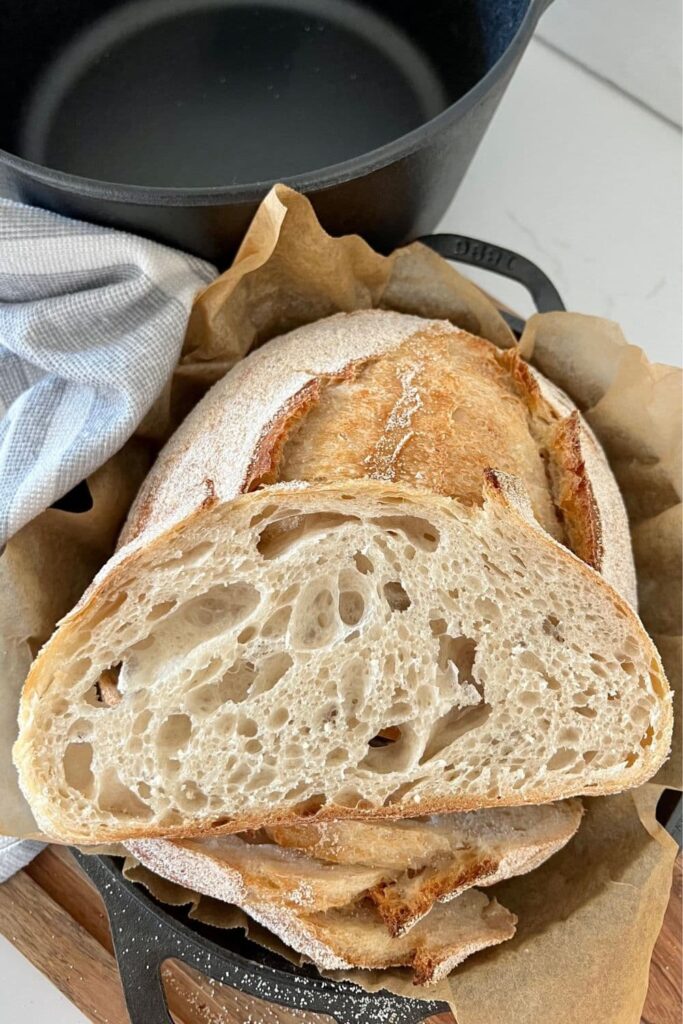 But Isn't Time The Most Important Ingredient?
Speak to a seasoned sourdough baker and they will tell you that time is the most important ingredient for amazing sourdough bread. And of course, many of us have lost our sense of patience in this modern, let's have everything now world.
But it takes time to develop a strong sourdough starter with a strong colony of wild yeast and lactic acid bacteria. It takes time to develop skills in handling and shaping the dough. It takes time for your dough to bulk ferment and proof.
But alongside time, there are 4 other ingredients that can really give your sourdough bread a boost. So while you're waiting for your patience to develop, here are 4 ingredients I recommend you try in your sourdough baking.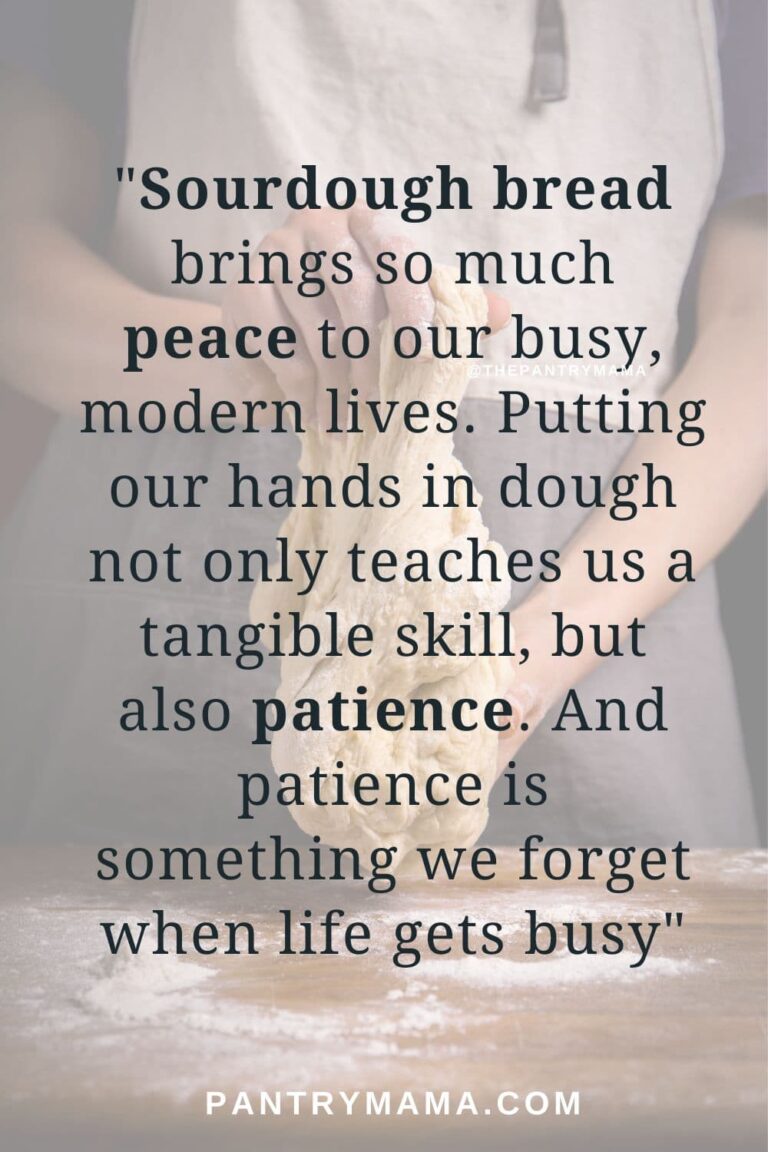 Flour Quality and Grades
Before we dive into these 4 ingredients for better sourdough in detail, I just wanted to take a moment to talk about flour quality and strength. The flour you have access to can differ depending where in the world you live.
Canadian flour for example is governed by law to be at least 13% protein. In Australia however, this is not the case.
US flour often has malted barley already added to it, which can give US bakers a little bit of an edge in the flour stakes.
So it's really a case of looking at the flour you have available and working out what's actually in your flour (and what's not) and what you can do to fix any short comings.
Learning how to read the nutritional panel is really important when it comes to improving your sourdough baking. Understanding the protein content in the flour you're using, as well as whether it has malt barley added can be a huge defining factor when it comes to the end results.
You'll find my in depth guide to the best flour for sourdough baking in helping you to understand the protein content and other additives in your flour.
Ok so let's get into our 4 ingredients!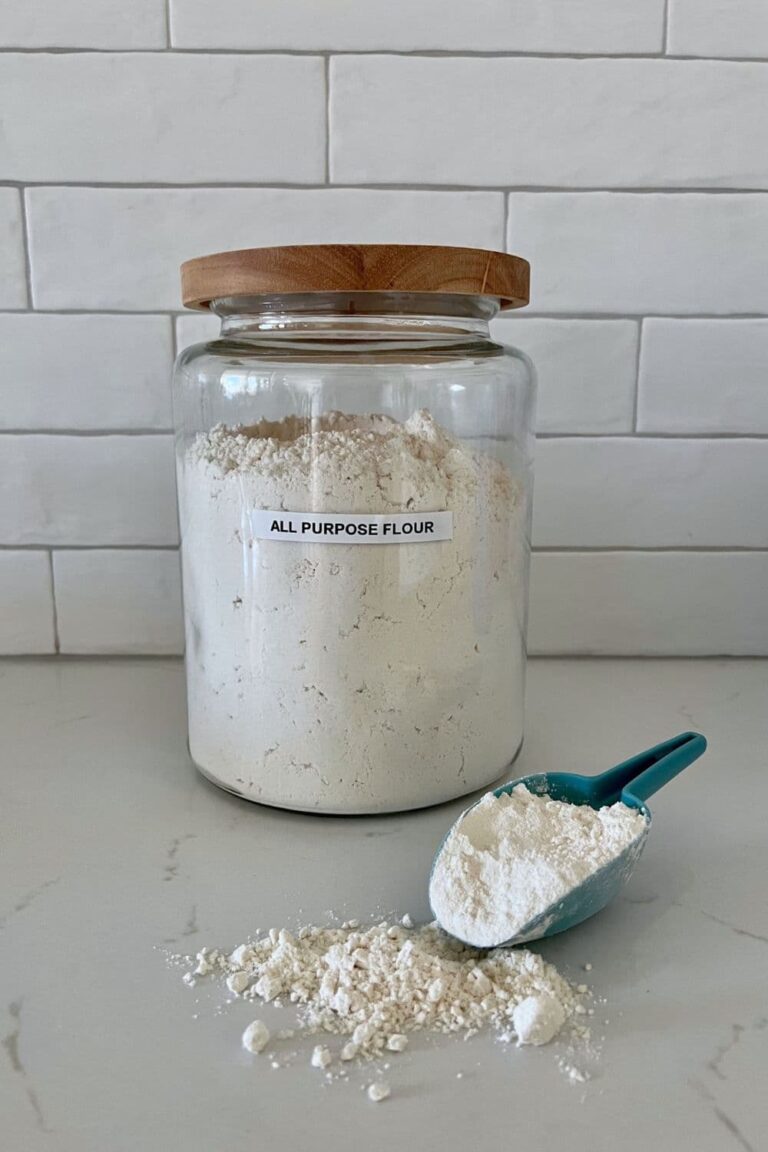 4 Ingredients for Better Sourdough Baking!
Vital Wheat Gluten
Vital Wheat Gluten (VWG) is basically made from gluten, the main protein in wheat. It's made by washing the wheat flour dough with water until all the starch granules have been removed.
It is not actually a flour itself and cannot be used to bake with alone. But it can be added to All Purpose or Plain flour to compensate for lower gluten content. It's also helpful when baking with whole grains and rye as it promotes a lighter and more airy texture that cannot be reached with whole grains alone.
However, it's essential to use vital wheat gluten judiciously, as excessive amounts can make the dough too chewy or adversely affect the flavor profile of the sourdough.
I've written a full guide on how and when to add vital wheat gluten to your dough here - as well as how much so you don't overdo it!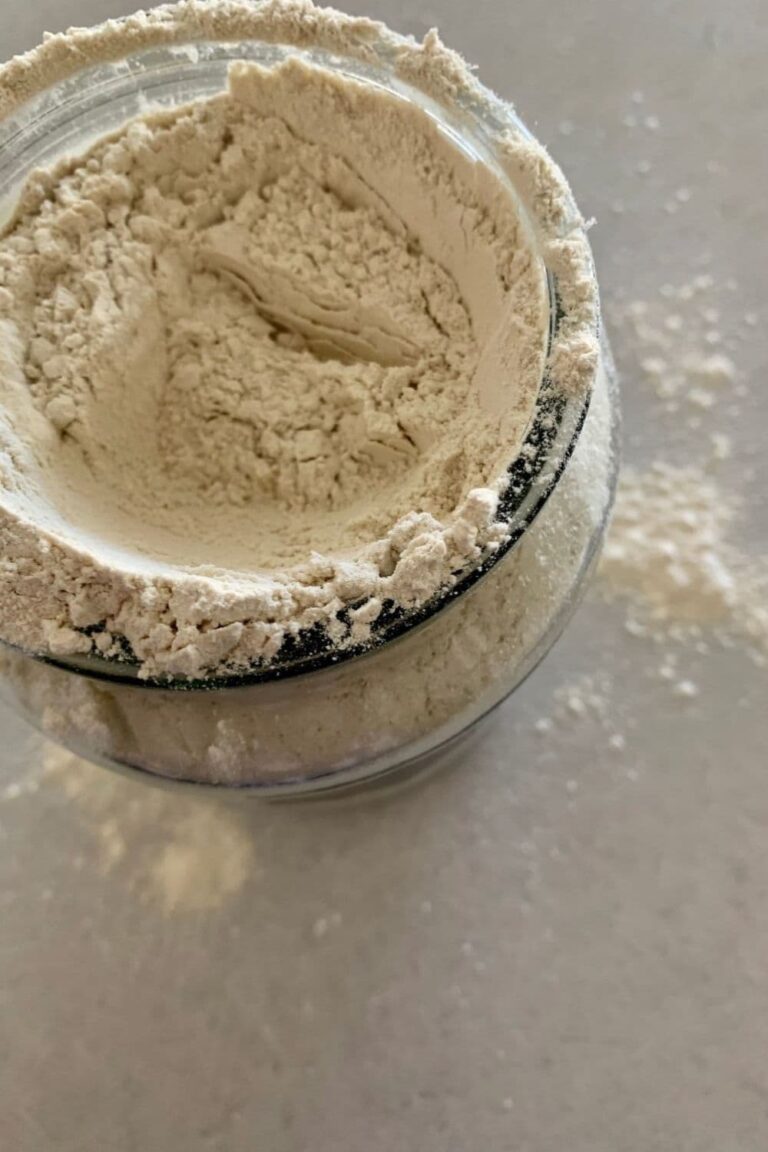 Diastatic Malt Powder
Diastatic malt powder is a natural enzyme-rich product obtained from sprouted grains, typically barley. Its primary function in sourdough baking is to improve the dough's fermentation and overall oven spring.
The enzymes in diastatic malt powder break down starches into more simple sugars, providing nourishment for the yeast and lactobacilli during fermentation. As a result, the sourdough culture becomes more active and efficient, leading to better flavor development and a stronger rise in the final loaf.
However, it's crucial to use diastatic malt powder in moderation, as excessive enzyme activity can cause the dough to become overly sticky and difficult to handle, not too mention over ferment too easily.
Diastatic malt is different to non-diastatic or dark malt powder. You can see both of these powders in the photo below. The diastatic malt is in the small jar at the top and you can see the dark malt on the right.
You'll find a full guide on using diastatic malt powder in sourdough baking here.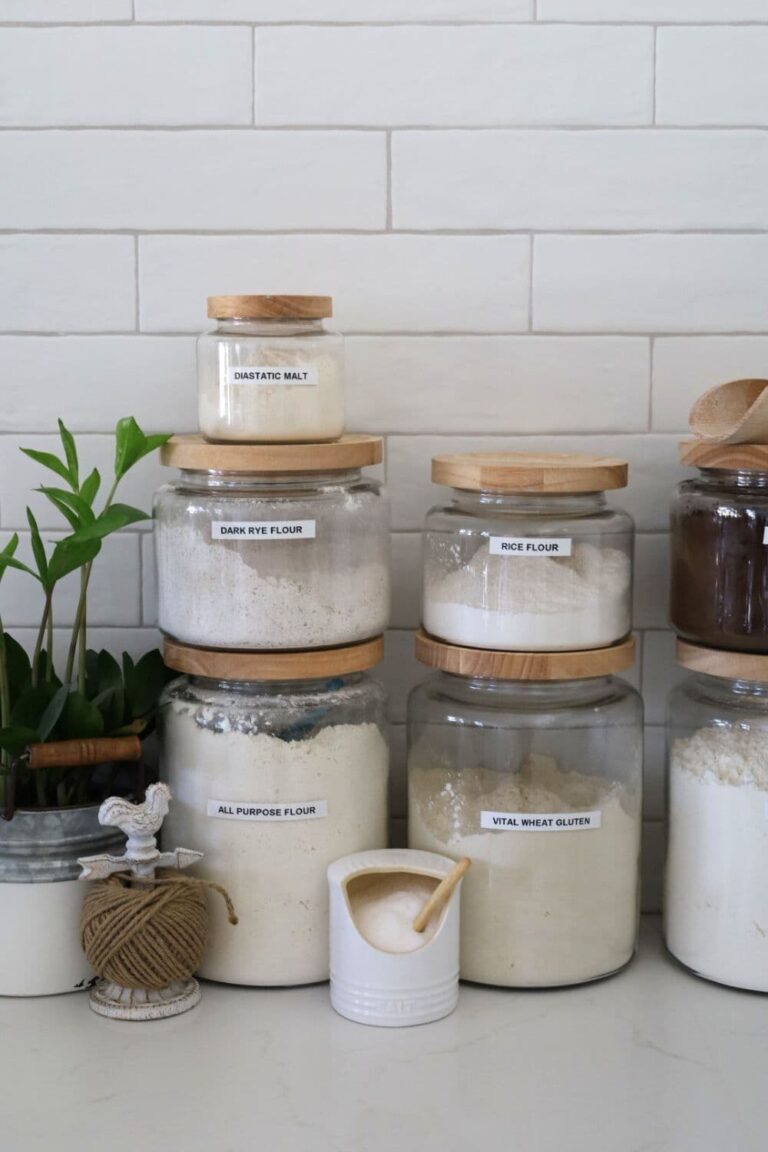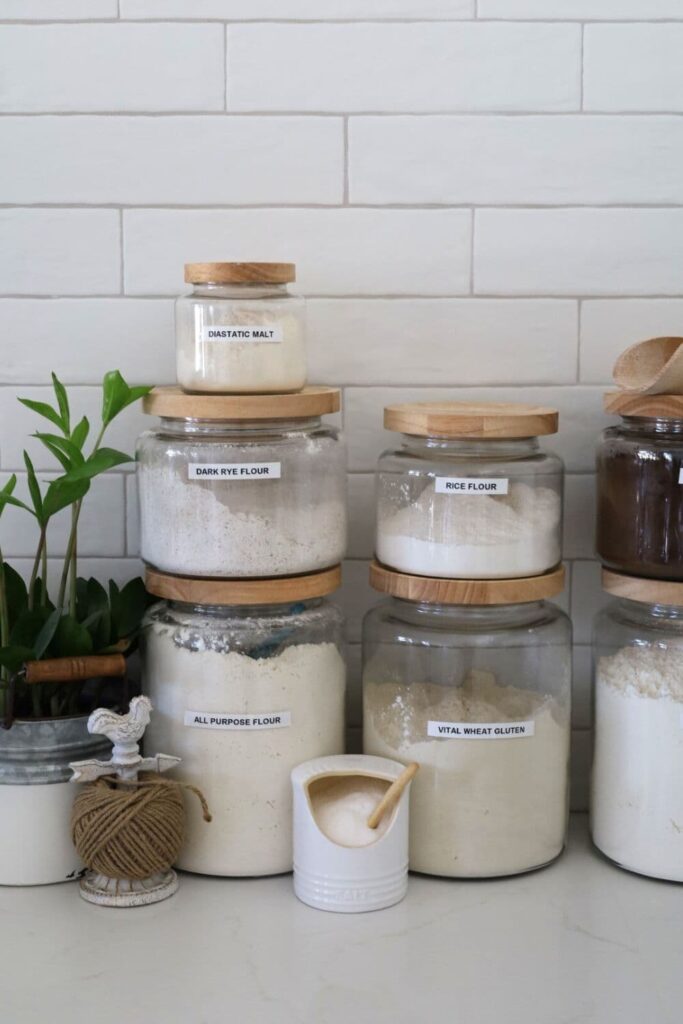 Rice Flour
This gluten free flour is the key to ensuring your sourdough doesn't stick to the banneton. There's no point shaping the perfect loaf if you can't even get it out of the banneton!
The fine texture of rice flour creates a non-stick surface, allowing the dough to release easily onto the baking surface without disturbing its structure.
This practice is especially useful when working with wetter, higher-hydration doughs common in artisan sourdough baking. Additionally, rice flour's neutral flavor ensures it won't interfere with the taste of the sourdough, making it an ideal choice for dusting bannetons.
Rice flour is commonly found in the grocery store or Asian grocer. It's often used in shortbread baking so it's not an unusual flour to find among the all purpose.
If you cannot find it at your grocery store, you can grind white or brown rice in a high powered blender or food processor to create rice flour.
Rye Flour
Rye flour is a difficult flour to bake with ... but it is an absolute super food for your sourdough starter! A stronger, healthier sourdough starter will result in better fermentation and a better result when you bake your loaf.
Rye flour is a fundamental ingredient in traditional sourdough baking, particularly in European-style rye breads like this sourdough pumpernickel. Rye flour contains less gluten than wheat flour, which contributes to a denser crumb and a distinctive, earthy flavor profile.
When incorporated into sourdough starter or dough, rye flour enriches the fermentation process, providing essential nutrients for the yeast and bacteria. Its inclusion adds depth to the final flavor, creating a complex and tangy taste that many sourdough enthusiasts adore.
Additionally, rye flour has a higher water absorption capacity, necessitating adjustments to the hydration level when baking with rye-heavy formulas.
If you do like adding rye flour to your baking, you might like this sourdough rye bread or even this easy sourdough whole wheat rye.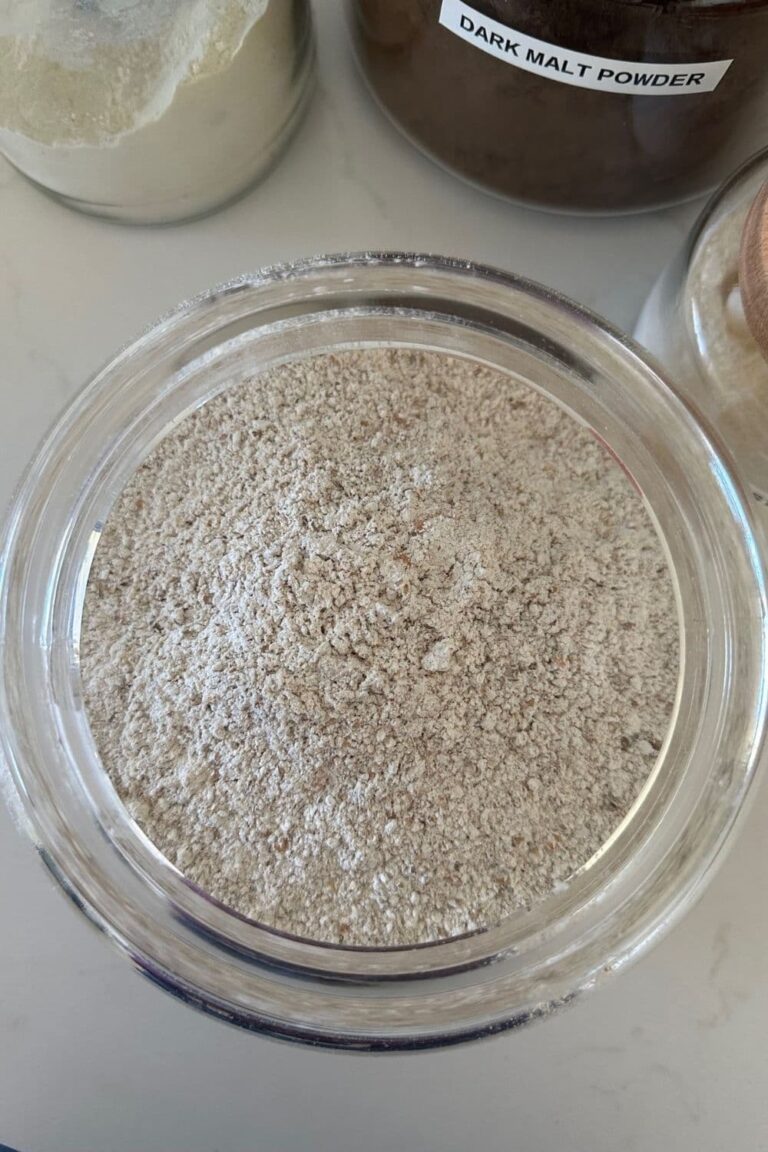 A Quick Summary of Ingredients for Better Sourdough Baking
Vital Wheat Gluten - use VWG to increase protein and gluten content in all purpose and whole grain flours. Also good to use in loaves with inclusions like dried fruits and nuts.
Diastatic Malt Flour - enzyme rich flour which nourish the wild yeast giving you better crust, crumb and color.
Rye Flour - use as a super food for a healthy, more active sourdough starter.
Rice Flour - use rice flour to stop your sourdough sticking to your bannetons. It can also enhance scoring patterns and create stronger contrast.