If you love making sourdough quick bread recipes, then here are 6 recipes that you must try in your next baking session! Making quick breads can be a convenient way to use your sourdough starter, without actually relying on the wild yeast for leavening power.
When making sourdough quick bread recipes, the sourdough starter is added purely for flavor and leavening is achieved through a combination of baking powder and baking soda.
If you want to know more about using sourdough discard in recipes, this article explains how to add sourdough discard to any recipe and this one explains the different types of sourdough discard recipes.
What is a Sourdough Quick Bread?
Quick bread is a type of bread that is leavened without the use of yeast or a traditional sourdough starter. Instead, they rely on chemical leaveners like baking powder or baking soda to rise quickly.
A sourdough quick bread contains both sourdough starter and baking powder, baking soda or a combination of both.
Technically, bakes like muffins and pancakes are considered "quick breads", but most people think of quick breads like a banana bread or zucchini bread.
What Are The Advantages of Making Sourdough Quick Bread Recipes?
Speed
Quick breads live up to their name by requiring less time and effort than traditional yeast-based bread. There's no need for kneading, rising, or waiting for the dough to ferment. You can have a freshly baked loaf in less than an hour ... and sometimes that's just what you need!
Versatility
Quick bread recipes are incredibly versatile. You can adapt them to suit your preferences or use ingredients you have on hand. This flexibility makes them ideal for incorporating various flavors, fruits, nuts, and spices. For example, you could make a traditionally fermented pumpkin sourdough loaf or for a faster pumpkin feast, you might like to try a sourdough discard pumpkin spice loaf - which is actually a quick bread!
Minimal equipment
You don't need any special equipment like a bread machine or stand mixer to make quick bread. A simple bowl, spoon and a loaf pan are all that is required.
6 Sourdough Quick Bread Recipes You Must Try!
You are going to love the convenience of these sourdough quick bread recipes. They all deliver a great sourdough taste, without the waiting of traditionally leavened sourdough loaves.
Sourdough Banana Bread
Sourdough Banana Bread is perhaps the most popular of all the quick bread, maybe because we always have some brown bananas that need to be used up? This is such a great way to ensure overripe bananas never go to waste!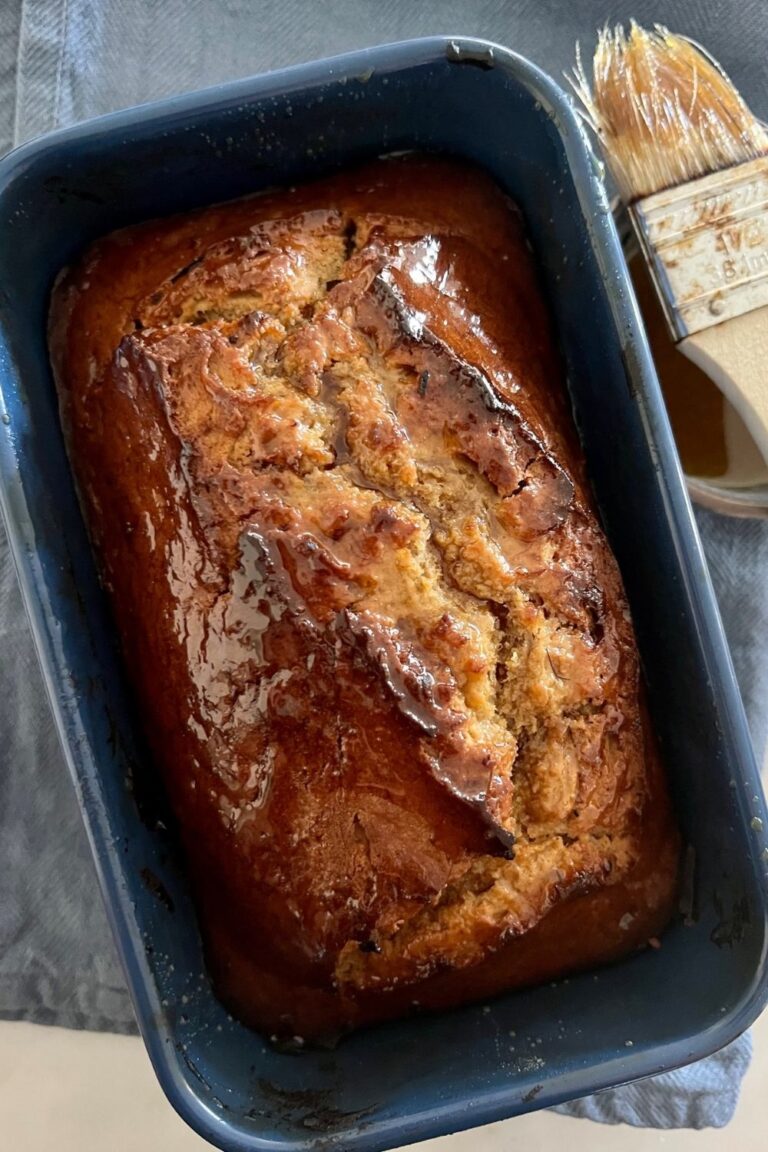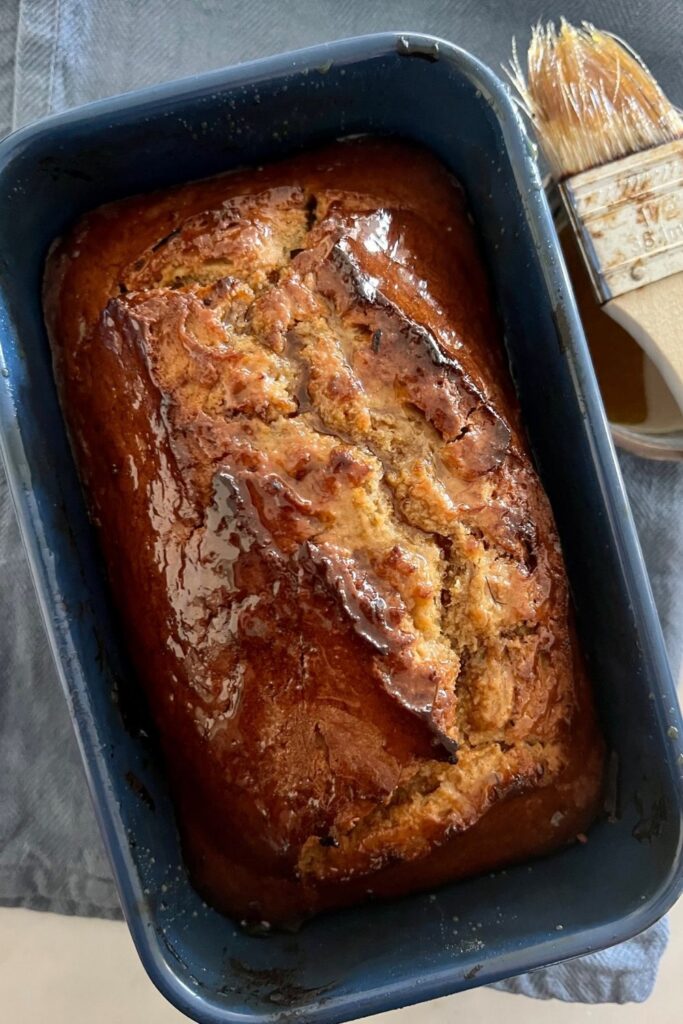 Sourdough Pumpkin Discard Quick Bread
Silky smooth and full of pumpkin, this sourdough pumpkin discard quick bread is always a winner!
Sourdough Gingerbread Loaf
This sourdough gingerbread loaf is full of warming gingerbread spices and features a moist crumb thanks to the addition of both sourdough starter and apple sauce. Smother this one with vanilla cream cheese frosting and your favorite hot cocoa and you've got a winter treat sure to warm hearts.
Sourdough Irish Soda Bread
Just as the name suggests, this sourdough Irish Soda Bread is leavened with baking soda (or bicarbonate of soda as you may know it). It uses sourdough discard for some of it's flavor and is a lovely, fast way to make sourdough bread.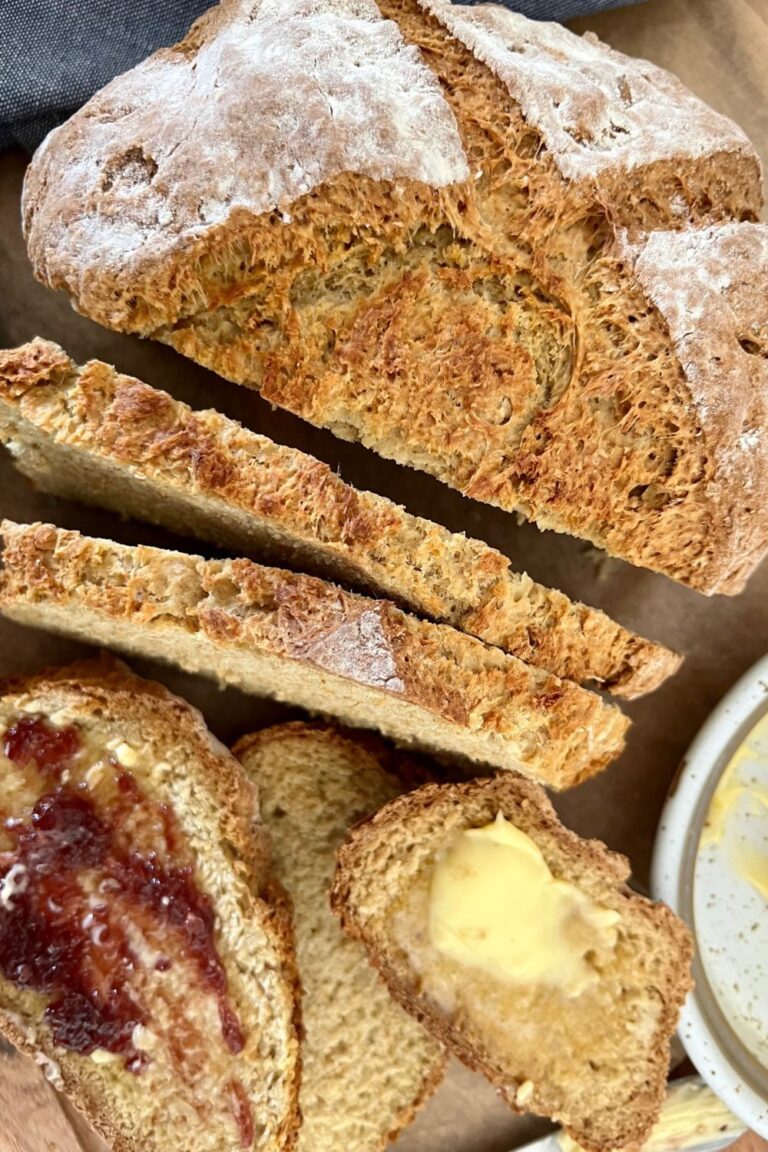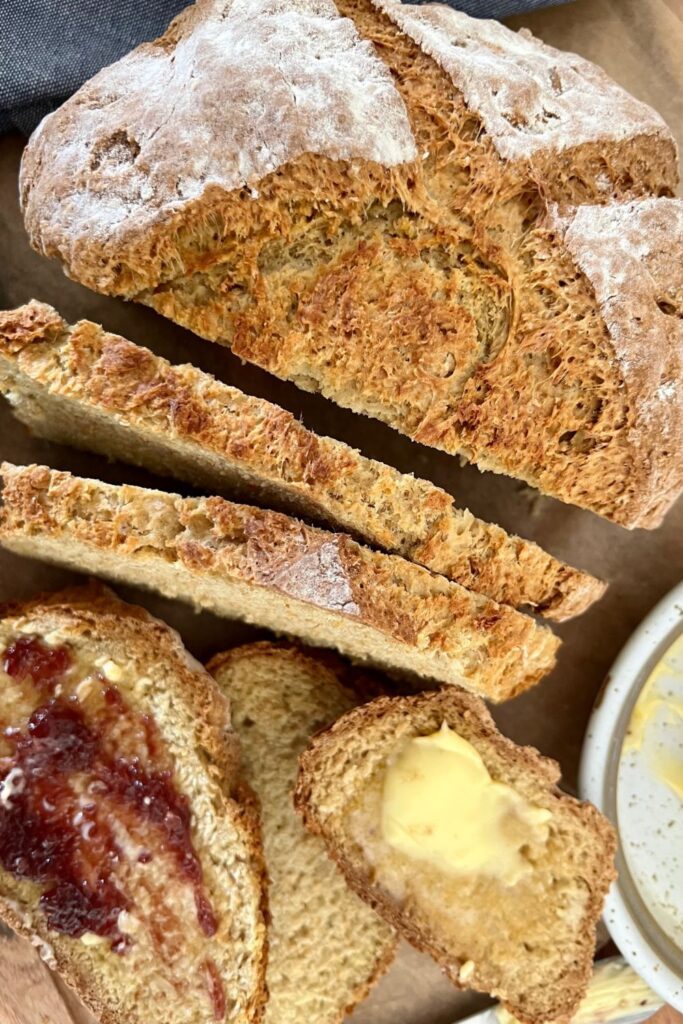 Sourdough Zucchini Quick Bread
When you have an abundance of green zucchini in your kitchen, sourdough zucchini bread is the answer! This popular sourdough quick bread is features a moist interior with a lovely crunchy outside, just begging to be spread with butter and devoured!
Seedy Sourdough Breakfast Loaf
If you're looking for something a little different in terms of a quick bread, this seedy sourdough breakfast loaf ticks all the boxes! It's fast, full of flavor and even ticks the nutrition box too! You can serve this one with some homemade ricotta, a drizzle of honey and you're favorite coffee.